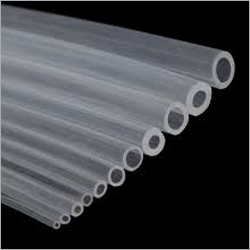 Silicone Tube,Cords & Profiles
Product Description
SOFTEX SILICONE MEDICAL TUBES are carefully formulated by our group of technologist depending on the application of the tube, with experience of 30 years in extrusion process and R&D, we understand criticality of dimension control and tolerance very well, we can make tube of 0.20 mm inner diameter, which is thinner than small baby's hair.

SOFTEX SILICONE MEDICAL TUBES are Resistant to bacteria, sterilize able and no reaction with the body. The tubing is soft, pliable, and contains no plasticizers which could leach out, causing flow contamination or tube hardening. Medical tubing is made under proper manufacturing procedures in Clean Room Class 10000 and conforms to the biocompatibility requirements of USP Class VI & ISO 10993.

SOFTEX SILICONE ELECTRICAL INSULATION SLEEVE is manufactured in controlled environment by ul94 approved silicone grade. SOFTEX tube is designed to resist u.v rays, ozone gases, moisture as well as it has outstanding insulation properties.