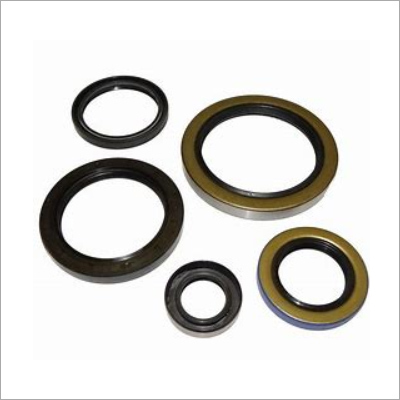 Oil Seal & Shaft Seal
Product Description
Oil seals, also known as shaft seals, are radial lip type seals which are primarily used for retaining lubricants in equipment having rotating, reciprocating or oscillating shafts. The rotating shaft application is most common.
An oil seal normally consists of three basic components: the sealing element, the metal case and the spring. The purpose of the sealing element is to stop the fluid from leaking between the shaft and housing. The metal case will give rigidity and strength to the seal while it is being held in the bore or recessed groove. The garter spring ensures constant pressure and maintains the radial force to the shaft, flattening the sealing edge to a defined width. The garter spring maintains the radial force exerted by the sealing lip around the shaft surface. All materials must be selected depending on the environment in which the oil seal will function.
SOFTEX manufactures premium quality Seal which are functionally used to protect the end used parts from any type of leakages and are specially designed to fulfil the requirement of several Industries. SOFTEX oil seals are being manufactured as per the customer's requirements. Our oil seals are highly cost effective and accurate. The offered seals are designed using high-grade materials and sophisticated technology, making their quality unsurpassed. With their exceptional sealing ability, resistance to wear & tear and durability, these seals are highly appreciated. We manufacture these seals using high quality material as per international quality standards. Before the delivery, we test these seals on the basis of certain parameters.