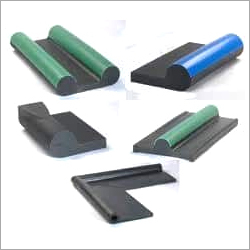 Product Description
SOFTEX has extensive rubber gate seal molding and extrusion capabilities as well as the experience and knowledge necessary for service to the Hydro and Power generation industry. We have had our products used in Lock and Dam, Water Works, Irrigation, Fish Mitigation, and Flood Protection projects throughout the World.

We manufacture a wide range of rubber center-bulb, vertical and companion backstop water stop, music note, hump and flat dam gate seals. These are designed to retain water, prevent water penetration, or limit contaminated run off in civil engineering applications.

We specialize in manufacturing various types of Gate Seals for Hydro power plants & dams with/without
• Brass/PTFE/S.S. cladding
• Asbestos/Canvas reinforcement with solid /hollow bulb at the centre or at edges.

SOFTEX manufacture Rubber Dam Gate Seals like , Musical Note type rubber seal , J type rubber seal, P type rubber seal, Bulb type rubber seal, Flat seal, Wedge seal, Centre Bulb seal, Double Stem Seal, PTFE Cladded rubber seals, PTFE Cladded rubber seals, Brass Cladded Rubber Seals, Stainless Steel Cladded rubber seals, for Radial Gates, Stop log Gates, Vertical Lift Gates, Sluice Gates, Spill Way Gates, Surge Shat Gates etc., and claims the top most position in the manufacturing of quality seals not only within Indian Boundaries but also globally.