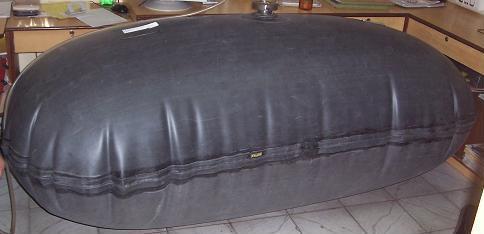 Cryogenic Helium Gas Bag
Product Code : 01
Product Description
We are NSIC registered ISO 9001:2008 certified manufacturer-exporter of various rubber & plastic products exporting to more than 35 countries.

We make flexible storage system for Helium gas (Helium Gas Bags) and are a regular supplier to Variable Energy Cyclotron Centre(VECC),BARC - DAE,Kolkata; NIT Rourkela; National Physical Laboratory - Delhi.

Helium Gas Bag is made of 4 layered Rubber coated fabric. The maximum size of the Gas Bag that we have supplied so far is 20 cu.mtr to both VECC & NPL.

VECC is using our products for more than 2 years in their Superconducting Cyclotron projects.

Our fabric sample has been tested by cryogenic plant, VECC, DAE, Kolkata. They have conducted Helium permeability tests for long duration and have obtained very good results.

For any further information, please be free to contact us.